Healthy & Quick Breakfast Ideas
With life getting busier by the day, it can be very helpful to prepare breakfast the night before and have options ready to go for the morning. Wouldn't we all love one less thing to take care of in the mornings? Here is a round-up of breakfast recipes you can make beforehand. Each item is quick and will ensure you set a healthy foundation for the day.

Healthy Chocolate Baked Oatmeal with Cherries

Chia seeds provide fiber, protein, and omega-3 fatty acids, and walnuts also deliver healthy fats as well as antioxidants. Incorporating seasonal produce, in this case cherries, is a smart way to ensure you are eating the most nutritionally dense foods. Cacao powder helps to promote healthy digestion and, due to the high amount of flavonoids it contains, can help to lower blood pressure.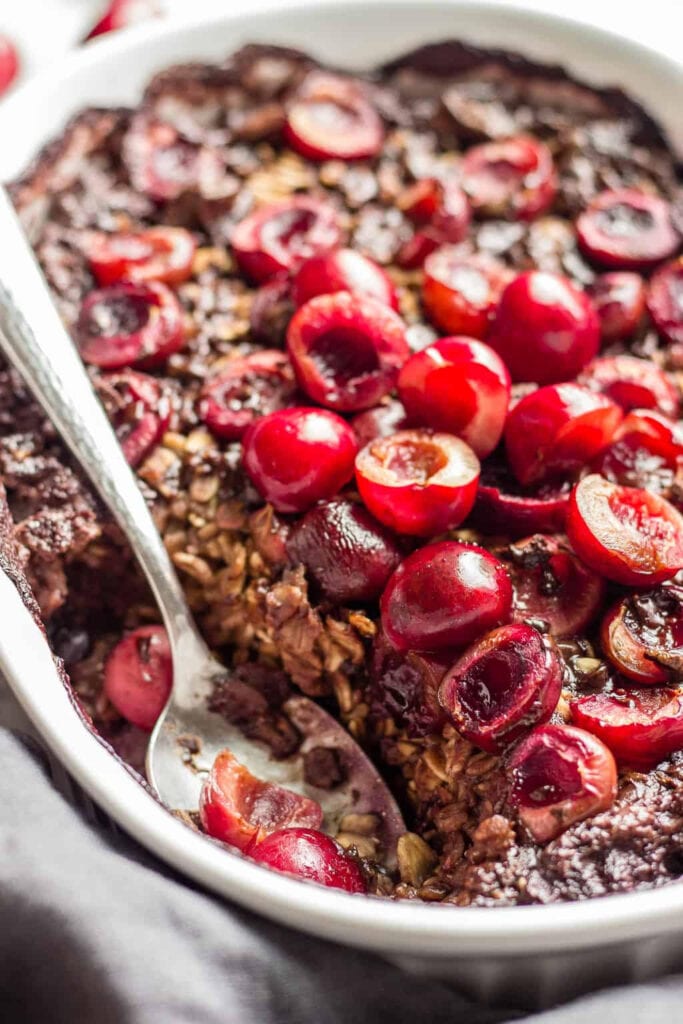 Click here for the recipe.

Vegan Breakfast Skillet Recipe (dairy free/egg free/meatless/gluten-free)
Make a big batch of this and simply reheat when ready to eat! This is the perfect recipe to make your own way, depending upon what is already in your kitchen. Throw in whichever veggies, herbs, and spices you have, and keep it vegan or sub in turkey sausage depending upon your preferences.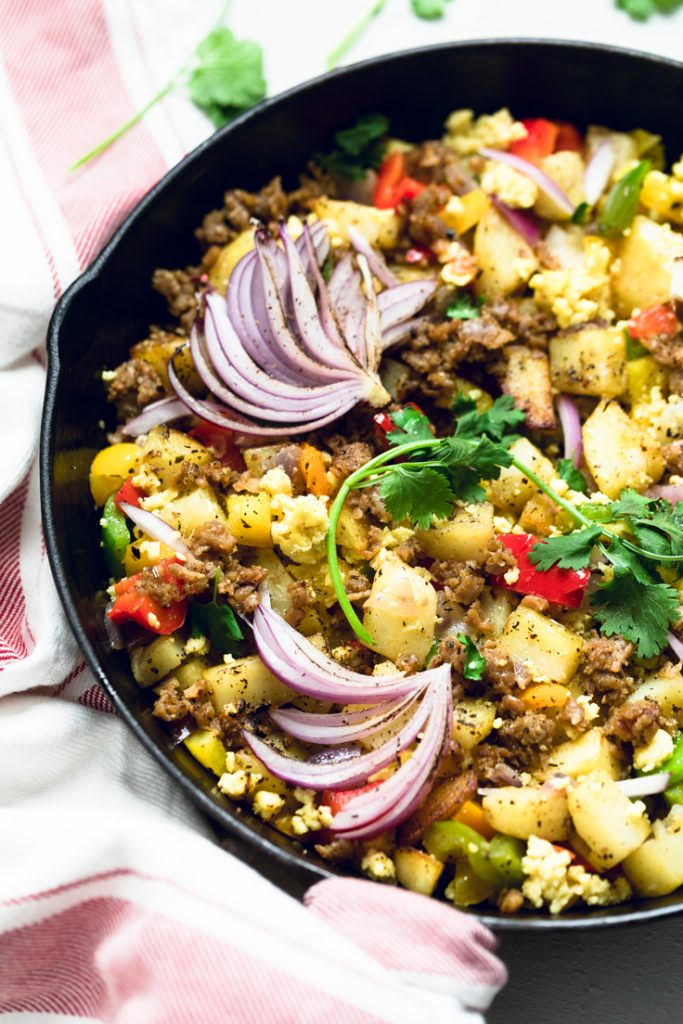 Click here for the recipe.

Unreal Overnight Quinoa and Oats
This is another recipe that you can easily tailor to your own taste – add in whichever fruit or protein powder you like the most to create your perfect bowl. By incorporating quinoa and oats into your morning routine, you will start the day with protein and fiber, which will leave you feeling satiated and functioning at optimum levels.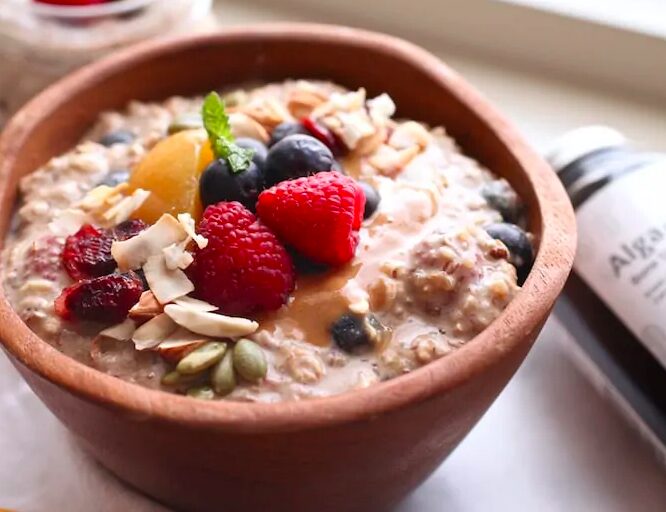 Click here for the recipe.
Veggie Egg White Bites
Low-carb, vegetarian, and gluten-free! These bites are the ultimate make ahead, easy-as-can-be breakfast delight. Sub feta for your favorite cheese and swap in whatever other veggies you'd like to make it your own.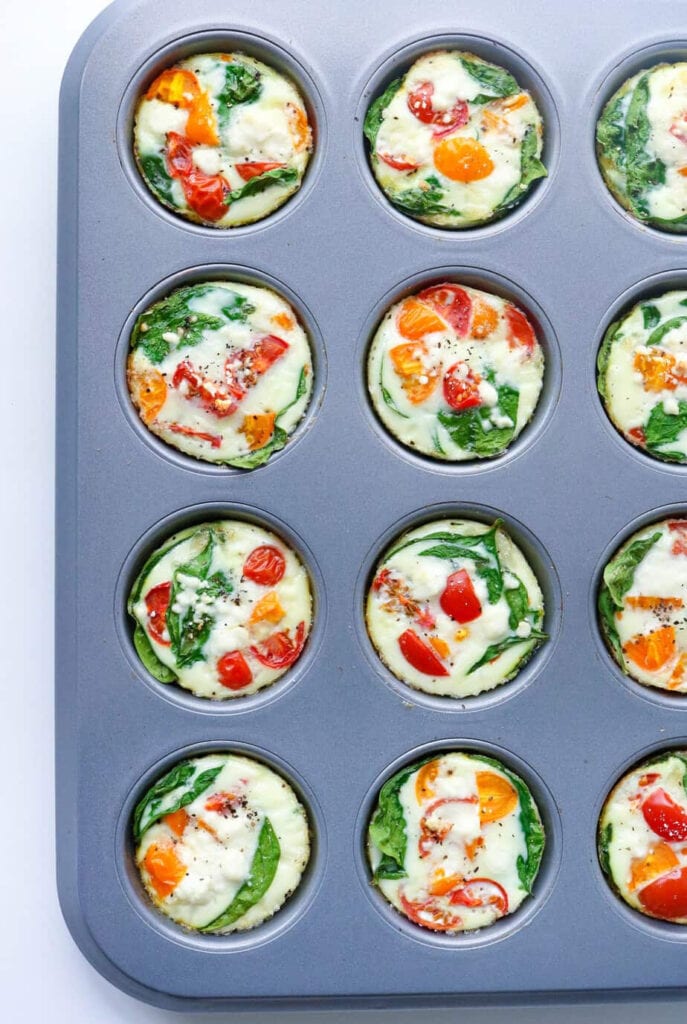 Click here for the recipe.